Delta Eagle Gen. 2 Jacket | UF PRO®
SKU:

UFDE2

UPC:

3831121825282

Brand

Product ID:

44013
Description
"Some orders of this product may take up to 2 weeks to ship."
MATERIAL CONSTRUCTION.
The Delta Eagle Gen.2 Jacket is the perfect choice for cooler and damp environments due to its special material construction. The jacket is made out of a high quality breathable ePTFE based softshell material, which is additionally lined on the inside with an insulating microfleece.
The face material of the jacket is highly windproof and water-repellent, which means it will protect you against wind-chill and even light drizzle (however you'll still need one of our Monsoon waterproof rain jackets, if you want to stay dry in heavy rain).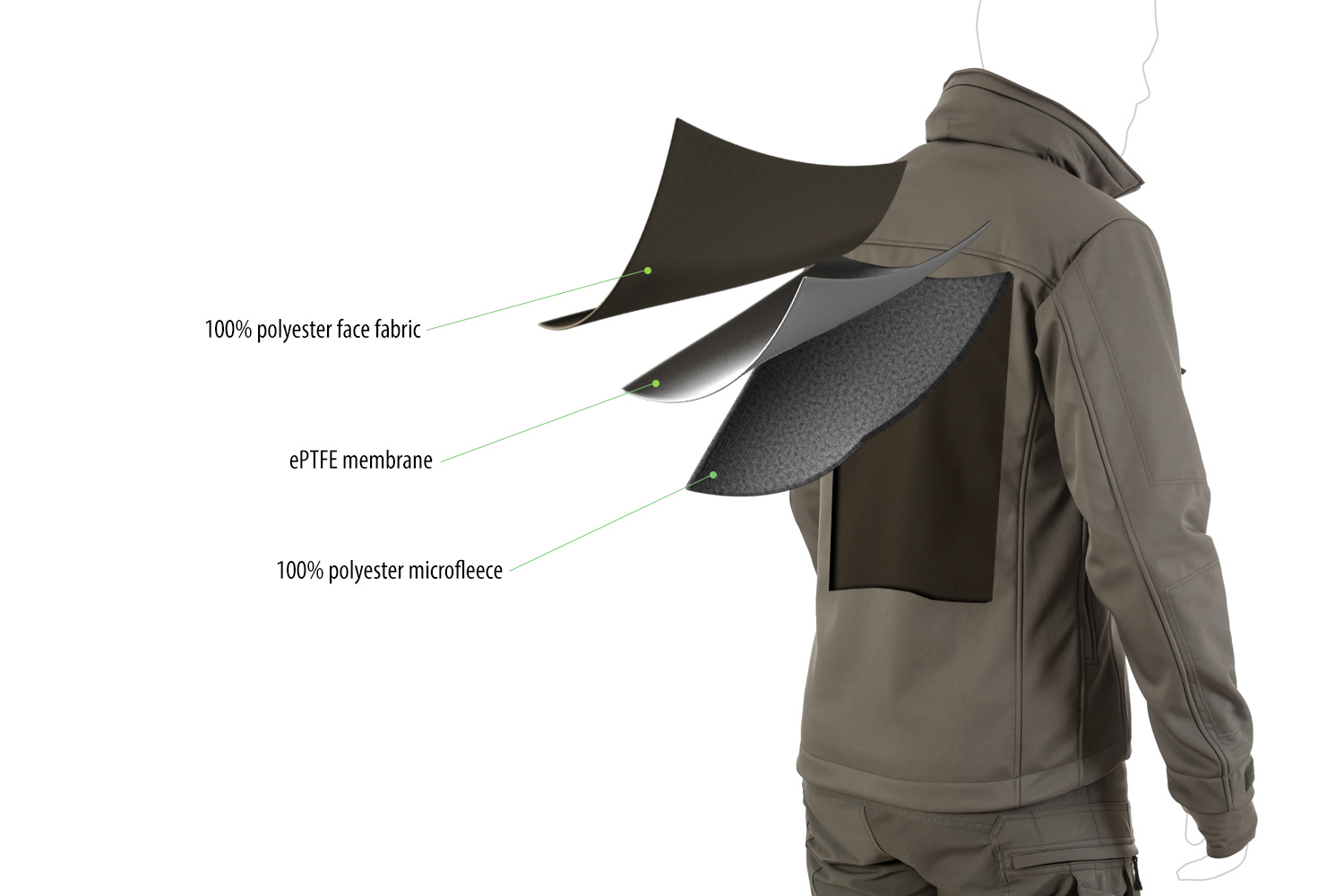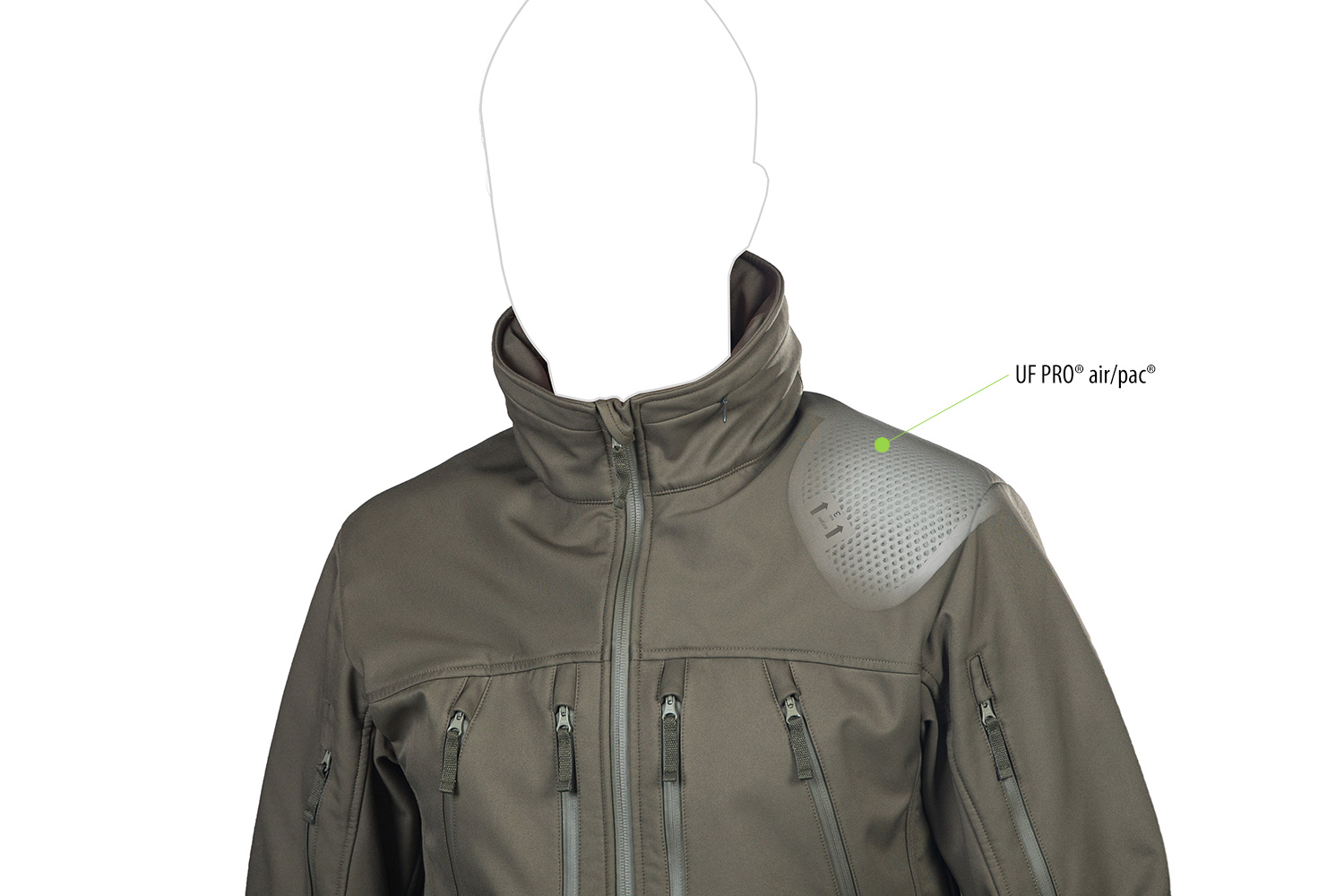 UF PRO® AIR/PAC® INSERTS
For better wear comfort while carrying a backpack and in order to avoid so called "thermal bridges" between your skin and the outside material, the Delta Eagle Gen.2 Jacket has integrated air/pac® inserts in the shoulder area.
HOOD/HARNESS® SYSTEM.
The Delta Eagle Gen.2 Jacket is equipped with a new generation of Hood/Harness® systems. The system comfortably connects your head with the hood without bringing it directly in contact with the laminate. This also means the hood follows all your neck movements and your vision is never compromised. And since the laminate isn't directly in contact with your head, the air flow and your ability to hear aren't limited.
Oh, and did we mention that the hood is made out of a very light weight, waterproof 3-layer micro-grid laminate? This makes it a perfect emergency hood when caught outdoors in rainy weather. And when you don't need it, the hood can easily be stowed away into the collar.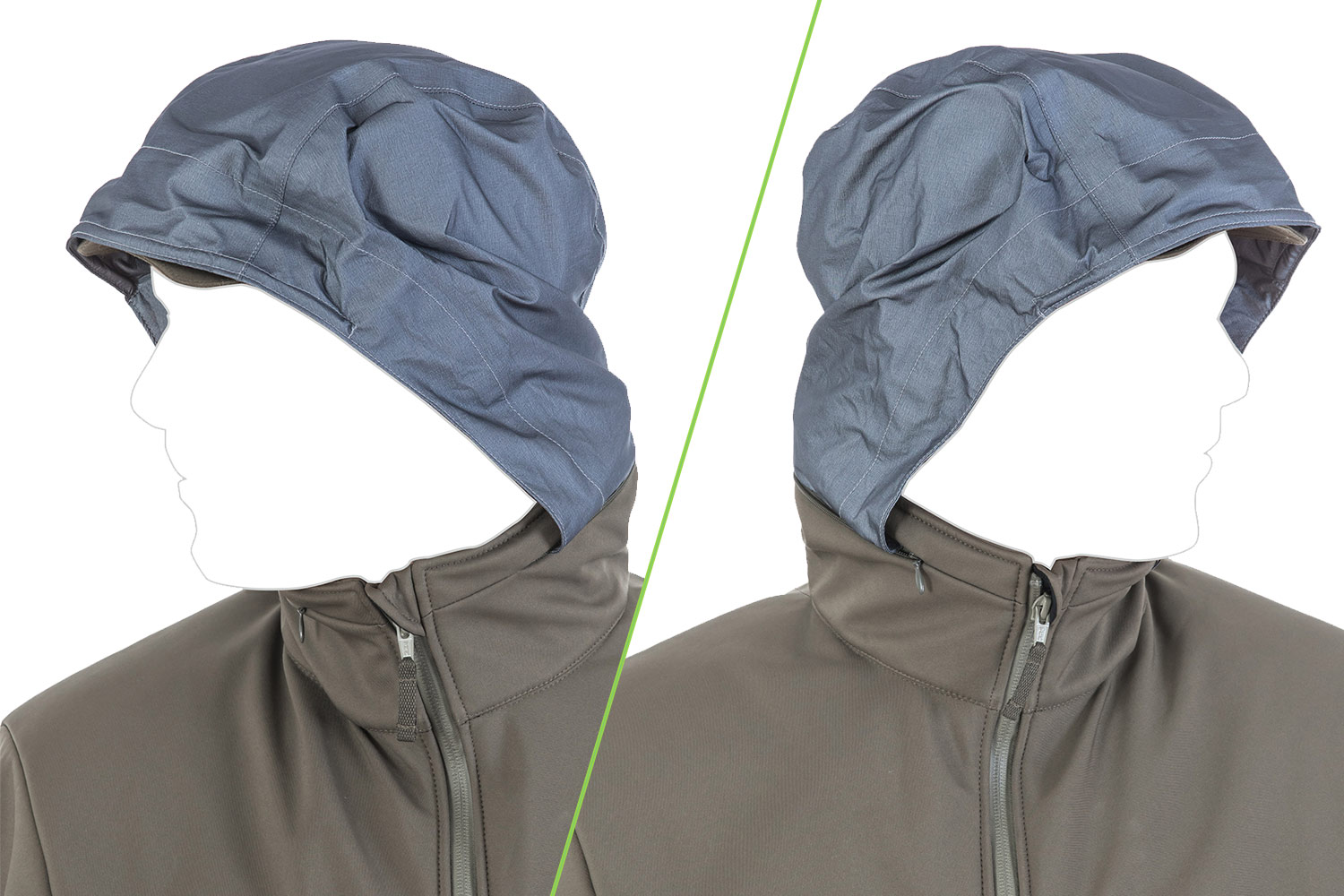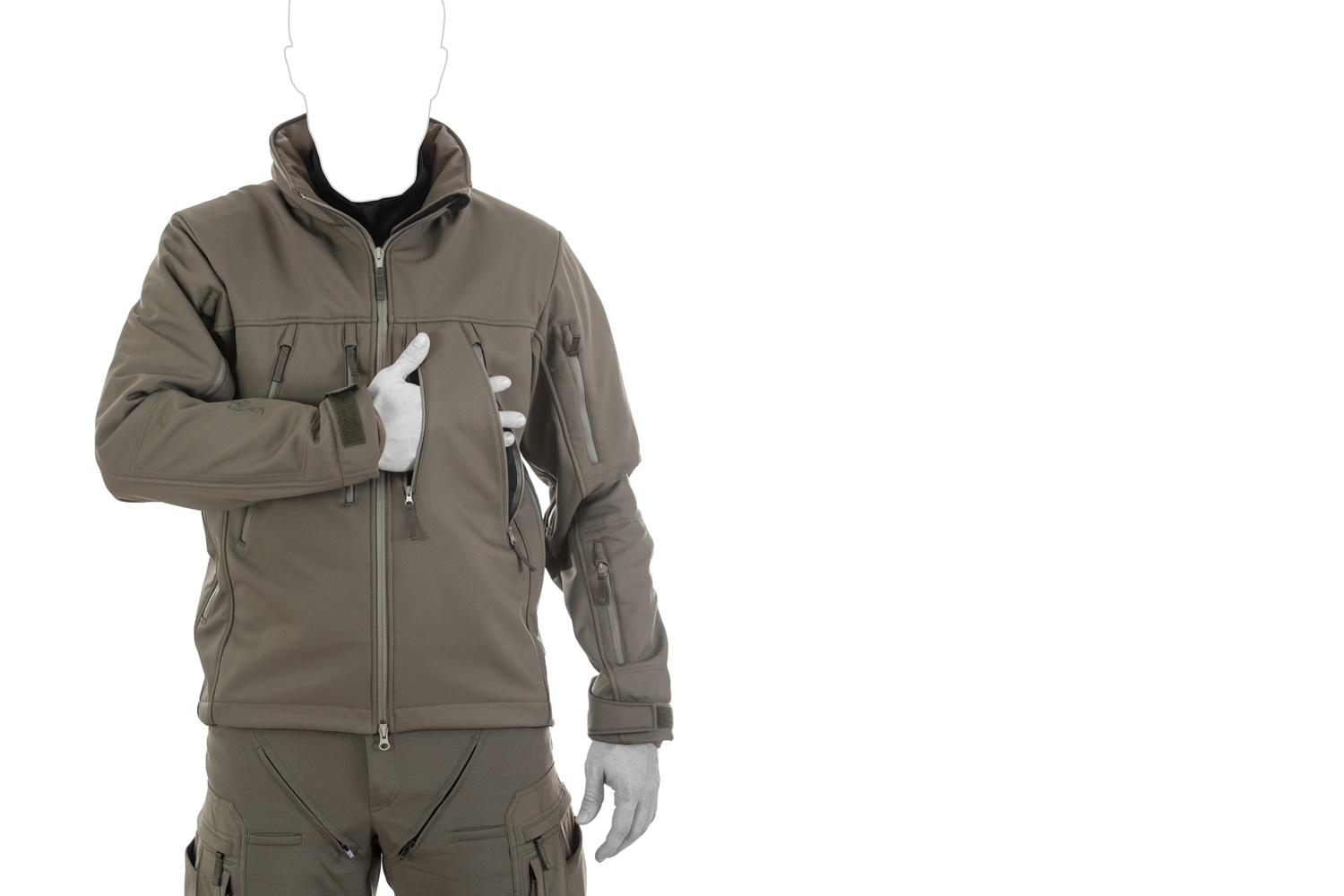 POCKET CONFIGURATION.
The jacket offers 8 pockets in total so it is easy to store most of your "everyday carry" gear in it. Above all, the pockets are highly functional and easy accessible. The big chest pockets can be accessed from two sides. So, if for instance you only have your right hand free, you can still easily access the left chest pocket through the smaller zipper.
The 4 arm pockets are perfect for stowing away your smaller stuff, which you may need to access quickly. They are also mesh lined, so in case it gets too hot you can open them and use them as additional ventilation openings.
And finally the larger two inner pockets can be used to store your valuable stuff like your wallet, or bulkier gear, like gloves.
FEATURES
Windproof and water-repellent ePTFE based softshell fabric

UF PRO® air/pac® inserts

Waterproof stow away hood, with the detachable Hood/Harness® technology

Laminated water-repellent YKK® zippers

Striker sleeve pocket configuration

Large dual access chest pockets with inner compartment

Mesh lined armpit and side area ventilation

Wrist warmers

Cuff adjusters

Two inner pockets

Waist adjusters
MATERIALS
3-layer softshell laminate:
100% polyester face fabric

ePTFE membrane

100% polyester microfleece
Hood:
Waterproof, 3 layer, micro-grid laminate
WEIGHT
Customer Reviews
Great jacket. I normally wear a large, in his jacket like all UF Pro, I ordered an extra large fits a little snug around the belly though my waist is a 33.

I've had this jacket for a little while now, and it's absolutely one of my favorites. Not only does it look great, but the fit is superb. When paired with a heavy base layer, or a light base and light mid-layer, the Delta Eagle was extremely comfortable in sub-freezing temps with a light fog and 10mph wind.
PLEASE NOTE: When I took my measurements and used UF Pro's sizing guide, I was a Medium on the dot. However, it was suggested that I go at least one size up...and I'm glad I did! The Large fits me perfect, even with a layer underneath. I'd highly recommend this jacket.
Write a Review