UF PRO® MONSOON GEN.2 JACKET
SKU:

UFMG2

Brand

Product ID:

39673
Description
*Some colors and sizes of this product may be on backorder and can take up to 3 months to be shipped out*
YOUR MOST RELIABLE WEATHER PROTECTION GEAR.
Durable and comfortable weather protection starts with an excellent laminate. The laminate used for the Monsoon Gen. 2 Jacket is a 3-layer GORE-TEX® laminate, which will give you reliable waterproofness, wind protection and breathability.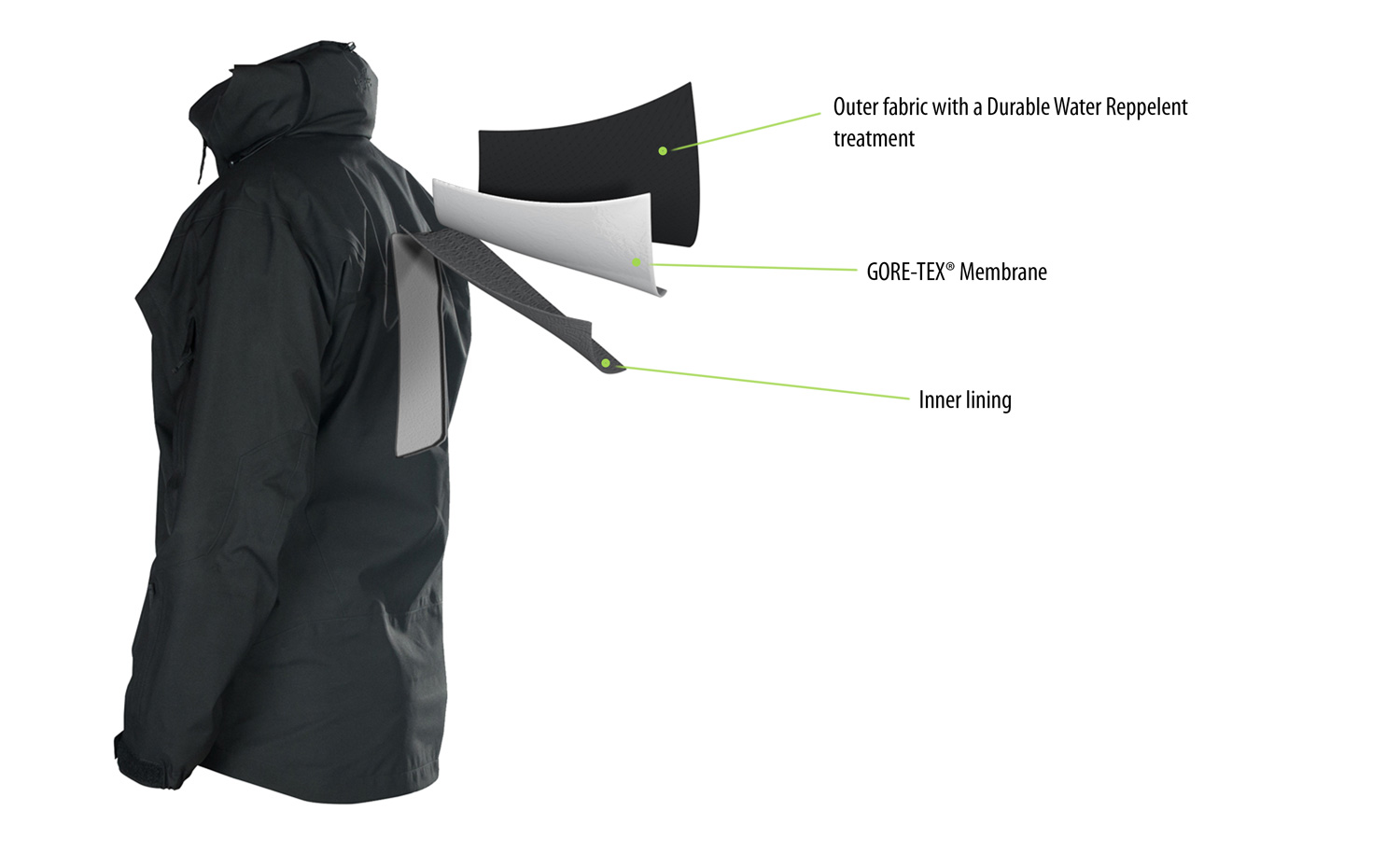 COMFORT ON THE LONG RUN.
One of the unique features the Monsoon Jackets offer are the built-in air/pac® inserts in the shoulder area. They have two main tasks.
The first one is to give you additional lightweight insulation in the shoulder area and thus prevent the formation of the so called "thermal bridge" sensation. This sensation happens when there is very few or no insulation between your skin and the outside air, which results in the cold from the rain to be conducted to your skin.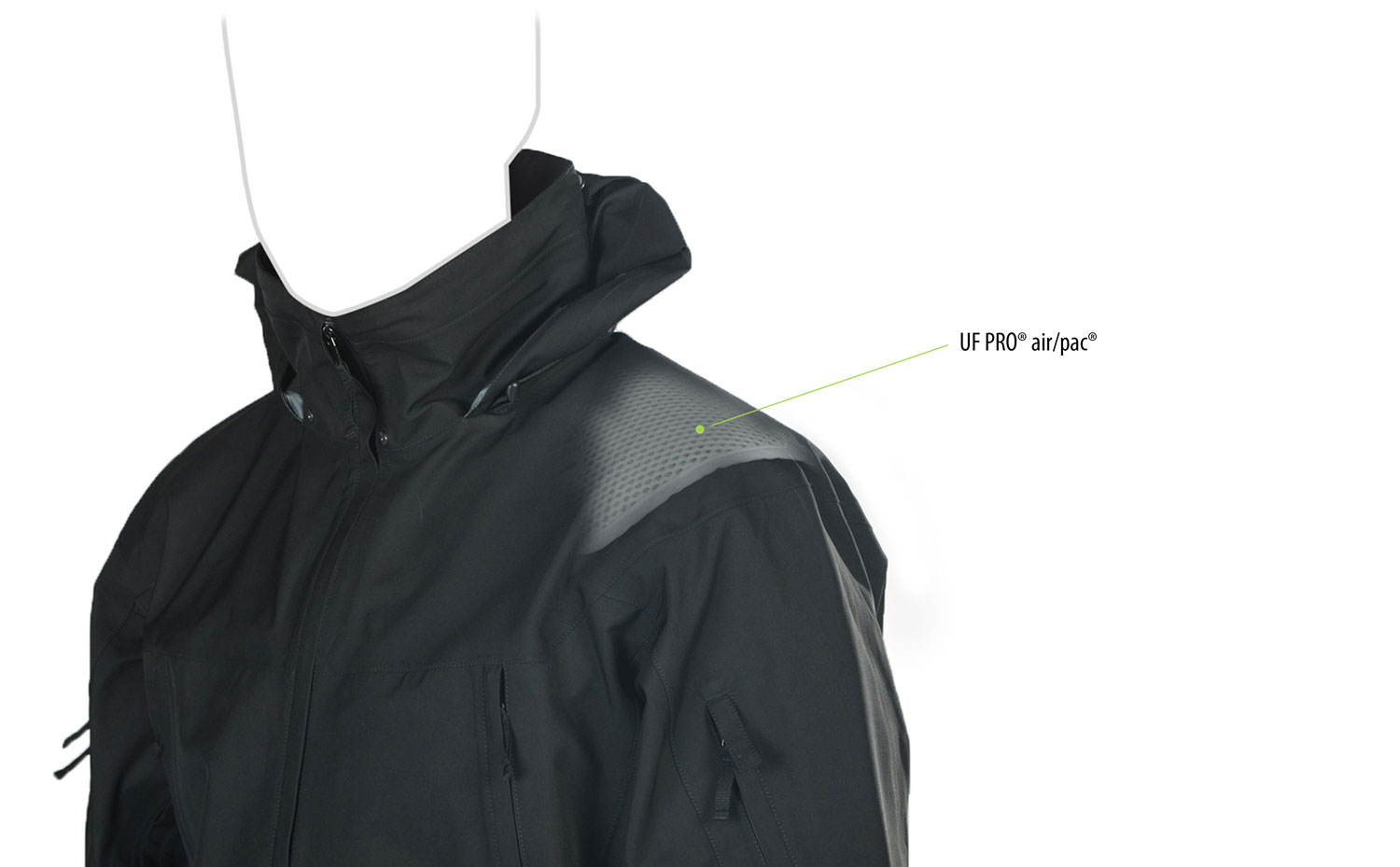 The second task is to distribute the weight of heavy backpacks or plate carriers. Due to their foamy nature the air/pac® inserts will offer you extra cushioning where you normally wear the straps of a backpack or plate carrier.
THE NEW GENERATION OF HOODS.
Once you'll get used to the amazing Hood/Harness® system, you'll never want to go back to your old hoods.
All you have to do is to adjust the system to your head size the first time you wear it and after that it will flawlessly follow your neck movements, allowing you unhindered vision in extreme weather conditions.
Since you don't need to strap the hood to your head, the space between your head and the laminate is kept, which keeps the air circulation in the hood and doesn't limit your hearing.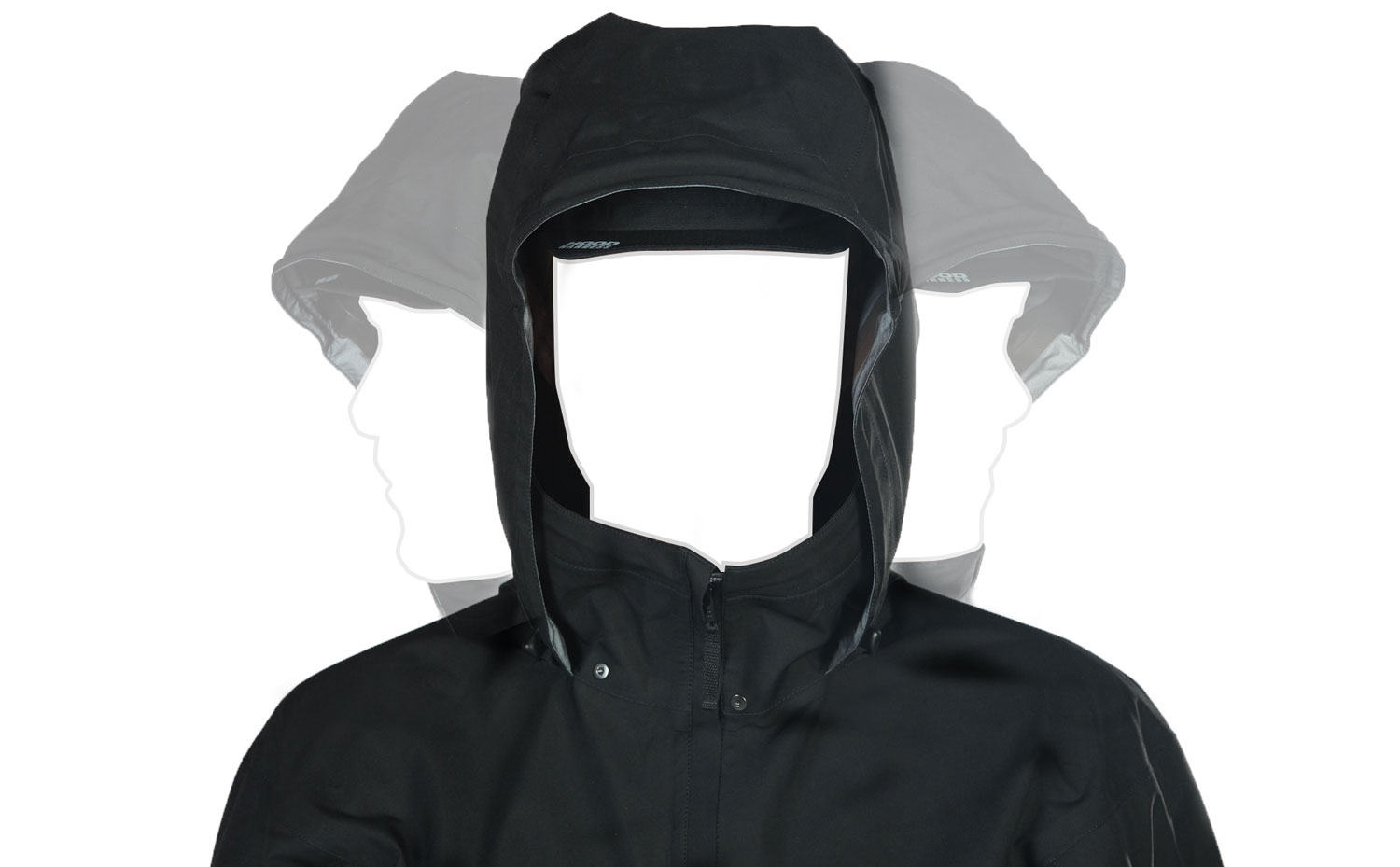 HIGHLY WATER-REPELLENT POCKET CONSTRUCTION.
If you are already used to the typical pocket configuration our jackets and shirts offer, then you won't need any introduction to the pocket configuration we used for the Monsoon Jacket.
Two upper arm and two lower arm pockets give you sufficient space for your essential gear, which you want to have constantly at your hand's reach. If you have only one arm free for opening the upper arm pocket, simply bite the strap and get the necessary tension to open the zipper.
OPEN WHEN IT GETS TOO HOT.
Long side zippers can be either used as ventilation opening when it gets too hot or simply as an access point to the gear worn underneath.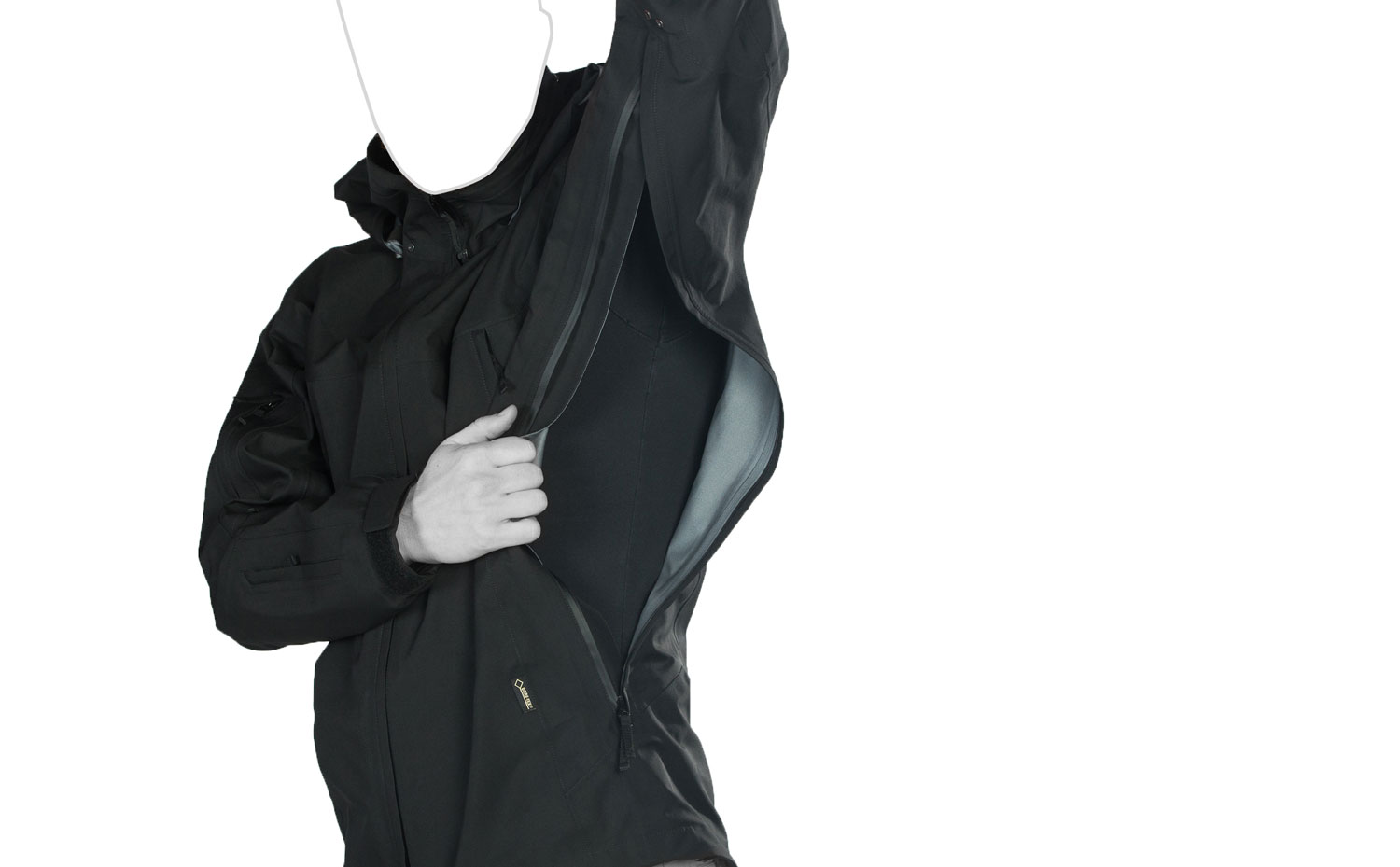 FEATURES
100% waterproof and breathable 3-layer laminate

Improved Hood/Harness® hood system

Easy to stow away hood

UF PRO® air/pac® inserts in the shoulder area

Water-repellent pocket configuration:Side and armpit ventilation openings

2X upper sleeve pockets with cords for easy opening
2X lower sleeve pockets
2X chest pockets

Waist adjustments

Cuff adjustments
Customer Reviews
This product hasn't received any reviews yet. Be the first to review this product!
Write a Review