UF PRO® STRIKER XT GEN.2 COMBAT SHIRT (Big and Tall)
SKU:

UFSXT2SHPLUS

Brand
Description
"Some orders of this product may take up to 2 weeks to ship."
THE MOST COMFORTABLE SHIRT YOU'LL EVER WEAR.
We combined different materials in the Striker XT Combat Shirt, so the shirt offers ruggedness, comfort and fast drying properties.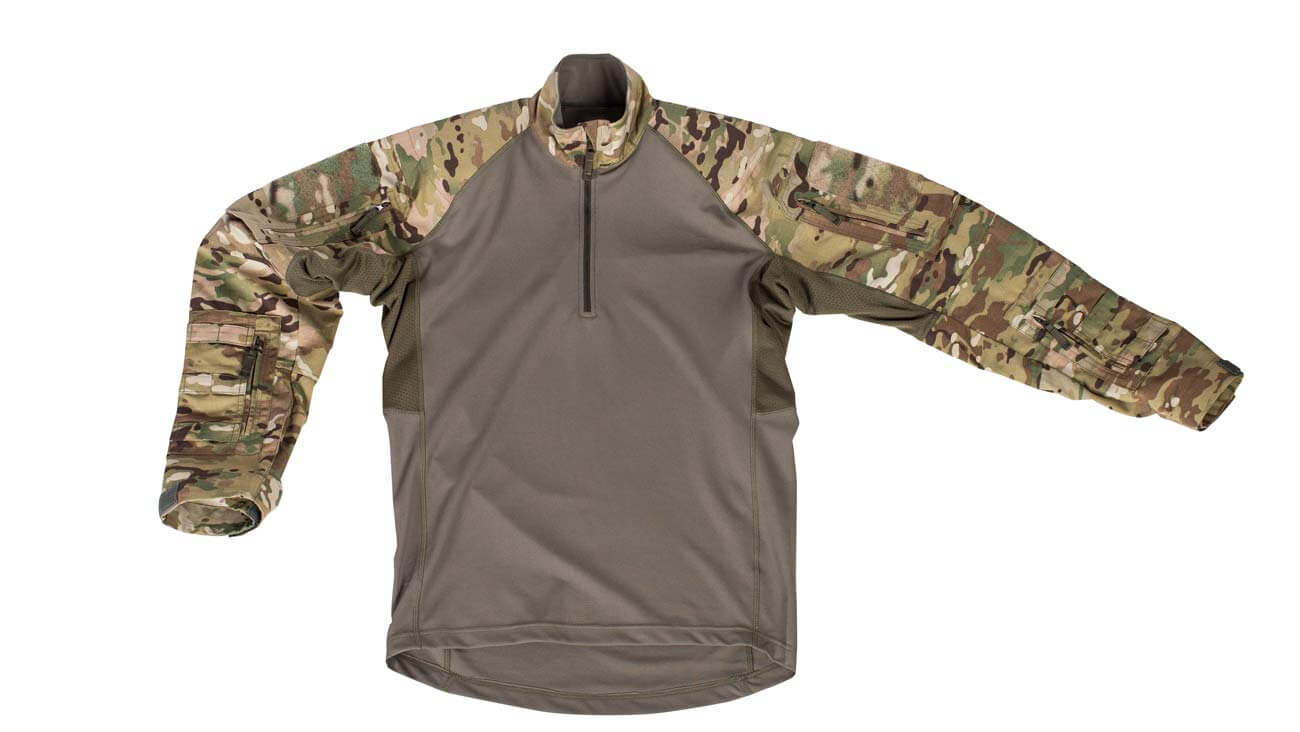 The sleeves are made out of a rugged and breathable ripstop, the torso area out of an abrasion resistant knit and the armpit area out of an anti-odour Merino/polyester fabric. To protect the Merino/polyester section against abrasion, we reinforced the outside of the material with a strong and comfortable mesh.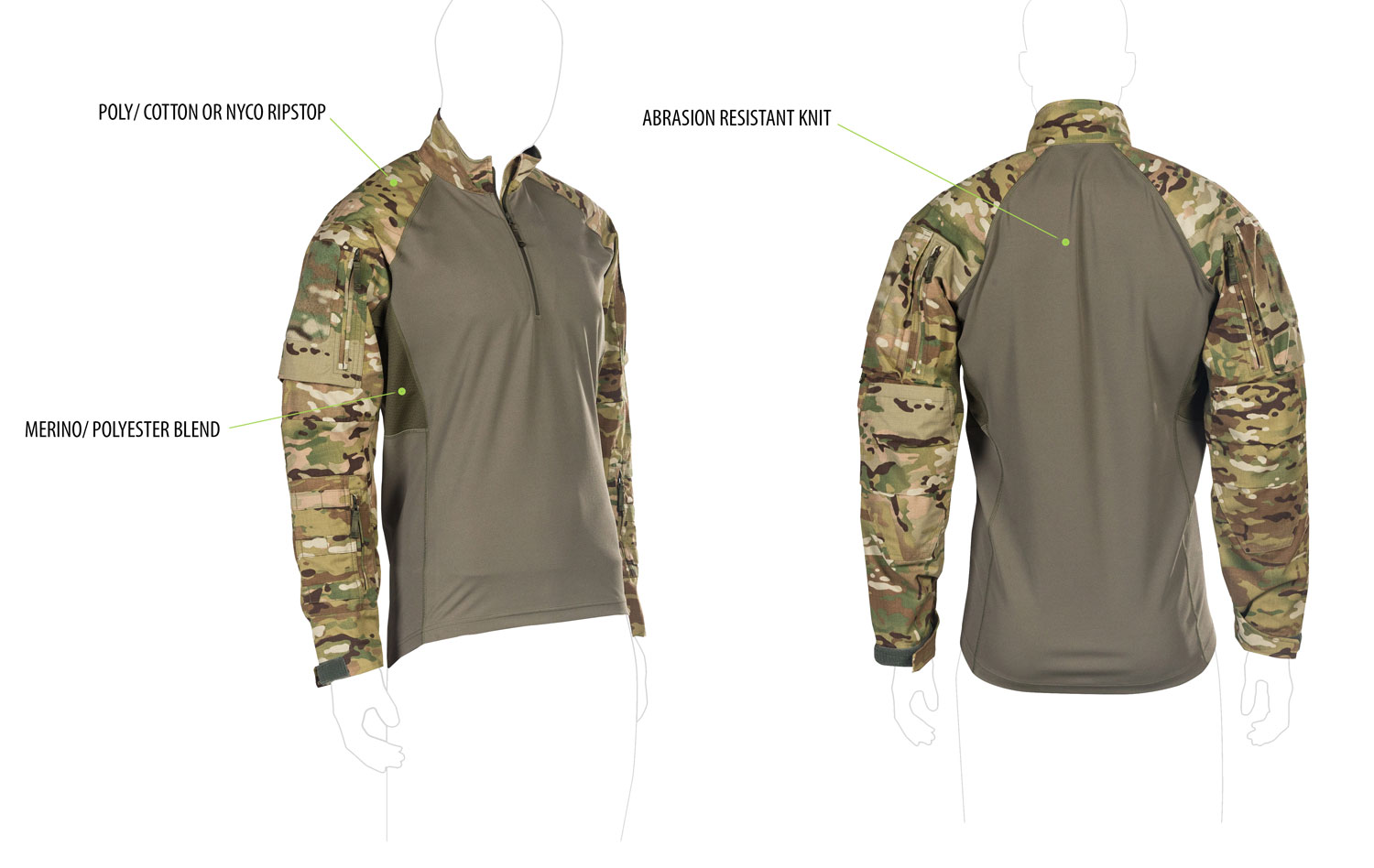 The detachable UF PRO® air/pac® inserts in the shoulder area offer weight distribution, if you carry a plate carrier or a heavy backpack. The 8 mm thick air/pac® inserts also allow additional air-flow and thus support fast drying, if the shirt gets wet.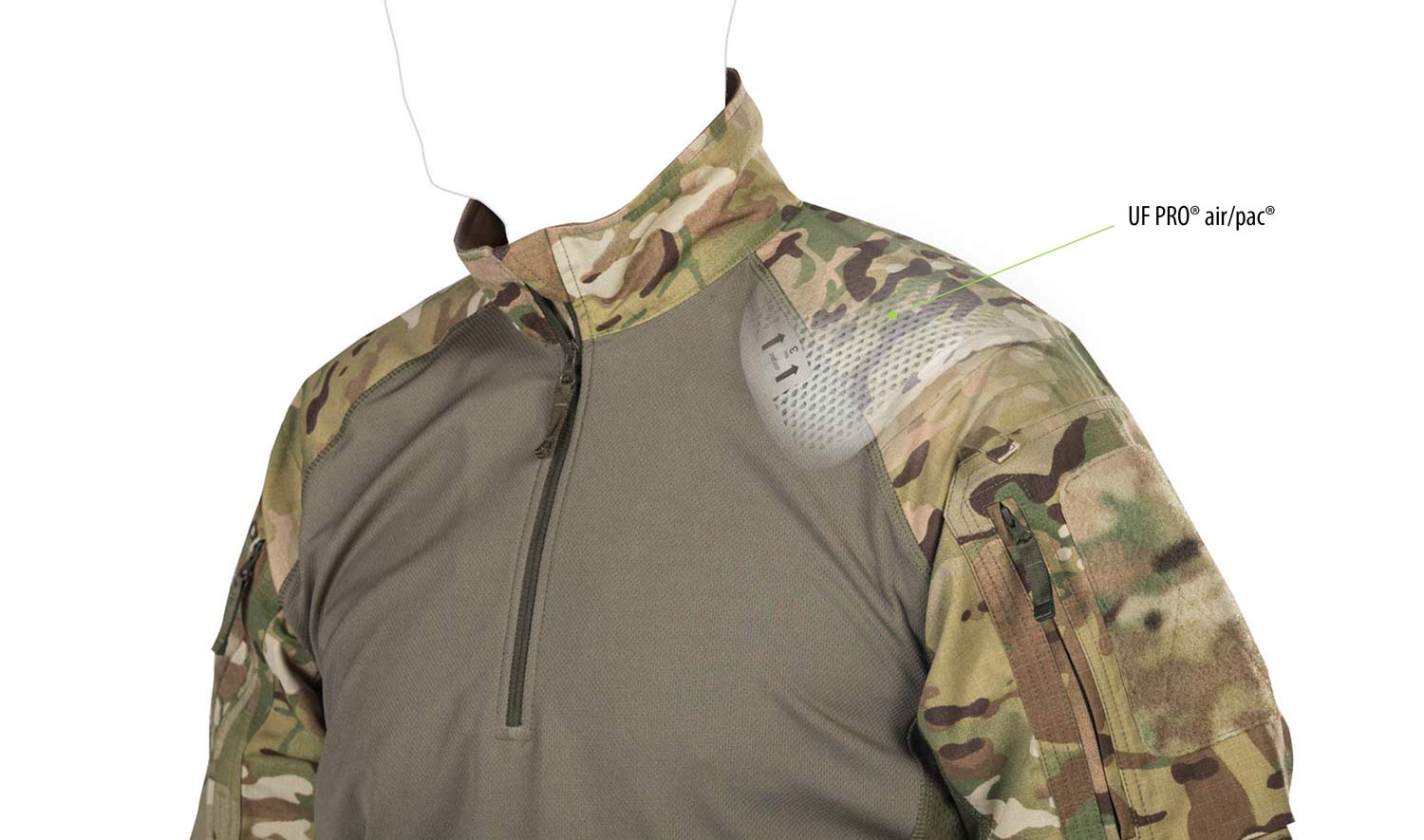 KEEP YOUR ESSENTIALS CLOSE.
The Striker XT Combat Shirt offers the well known ˝Striker˝ sleeve pocket configuration, which consists of two upper arm and two lower arm pockets.
If you are having problems with opening the upper arm pocket, simply ˝bite˝ the strap and get the necessary tension to open the zipper.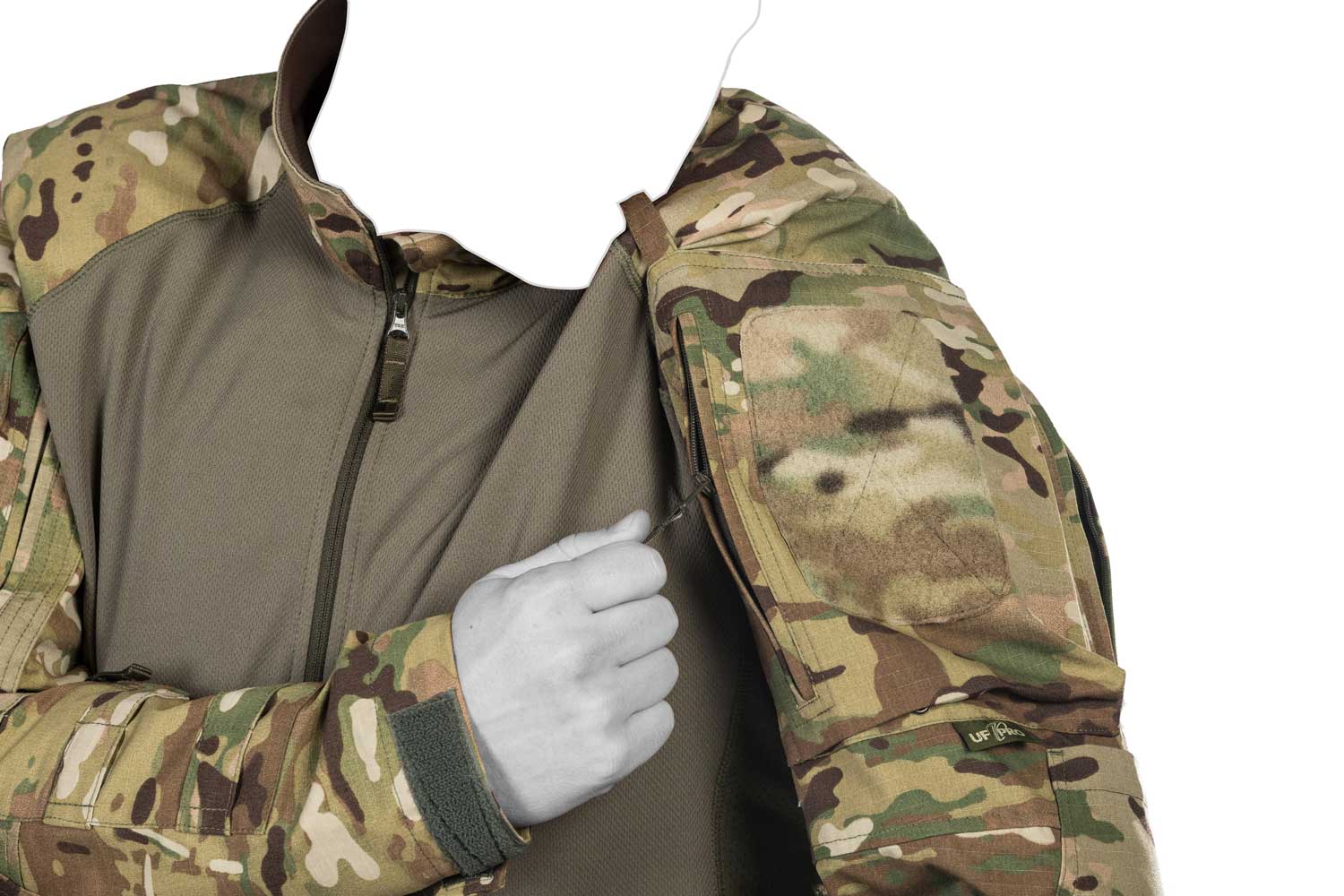 The lower arm pocket has an additional strap inside the pocket, which can be used if you want to fix smaller objects like a pen or compass. A MOLLE system is attached on the top of the pockets, which allows you to attach any other MOLLE compatible pouch.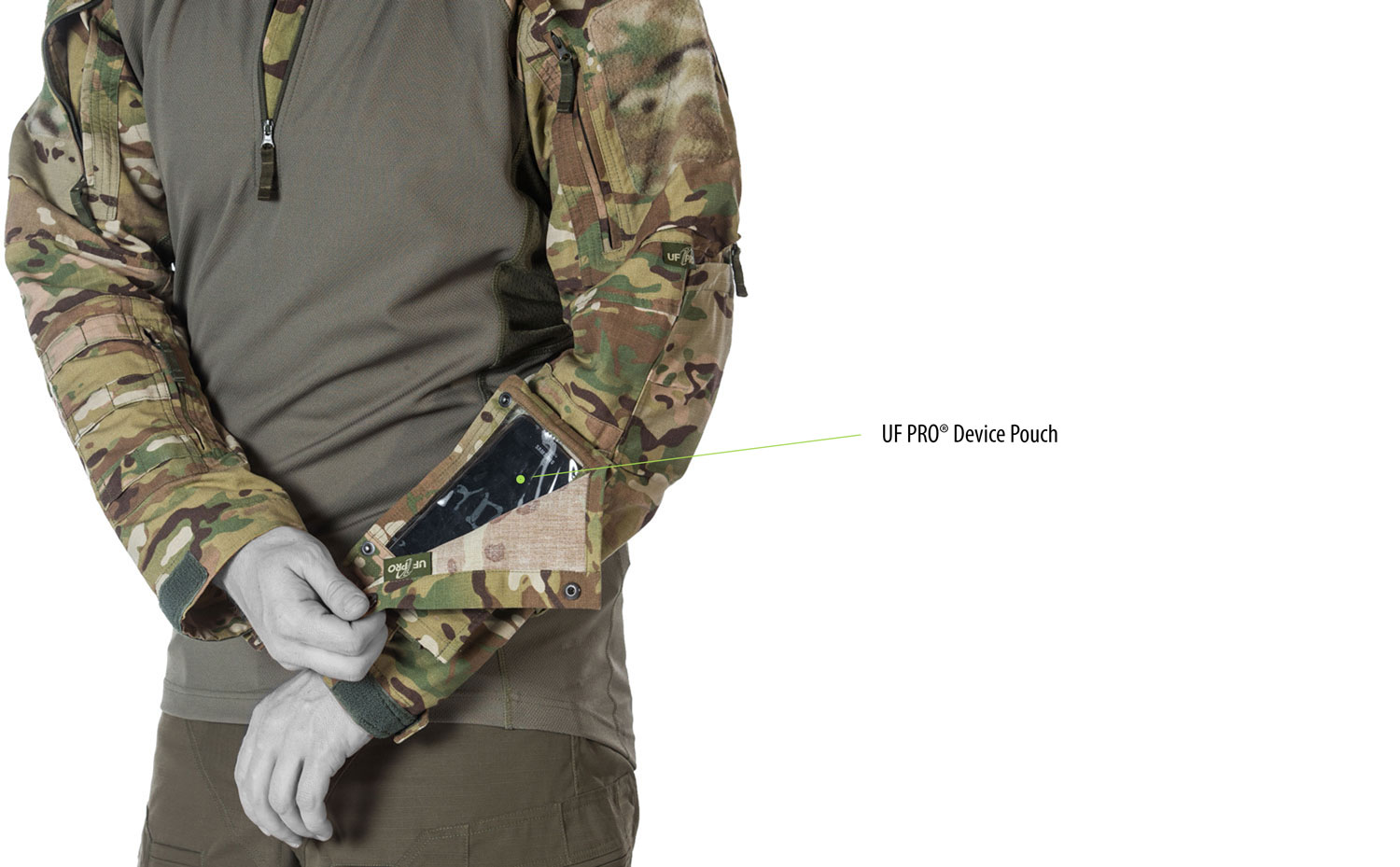 "FIRE AND FORGET" ELBOW PROTECTION.
In our minds only protection that is worn all the time is good protection.
We designed an ergonomic sleeve, which makes sure the UF PRO® Flex Elbow Pads always stay in the right position, without needing to strap them there. Since the pads are extremely flexible, you'll only remember that you are wearing the pads, when you need them.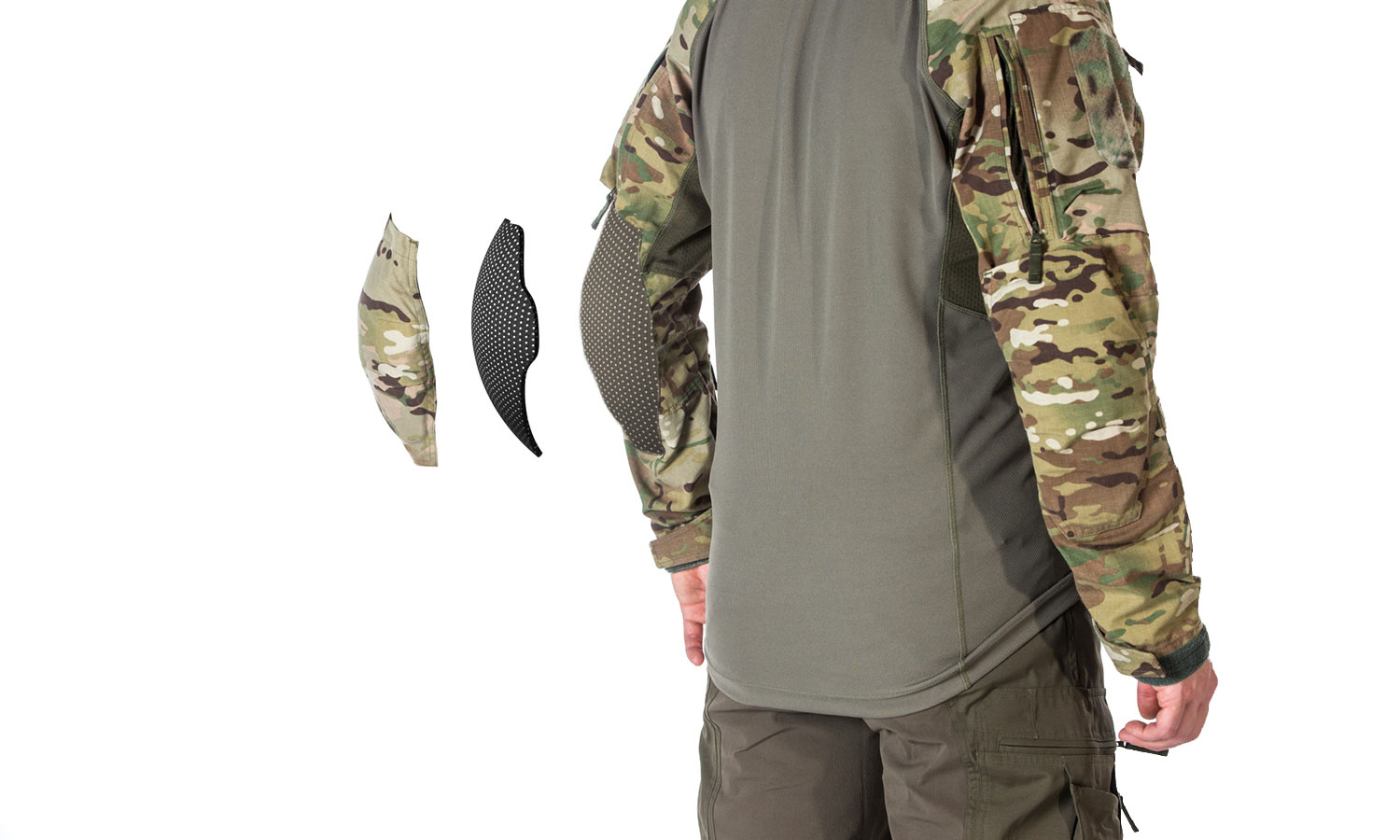 KEEP COOL WHEN IT GETS HOT
Hot temperature and a full gear loadout can be a tough combination. For those circumstances we integrated ventilation zippers on the back of the upper sleeve area, which provide a nice and cooling air flow.
If you have the luxury to roll up your sleeves, you can easily do so and in combination with the opened air vents it's almost like wearing a T-shirt.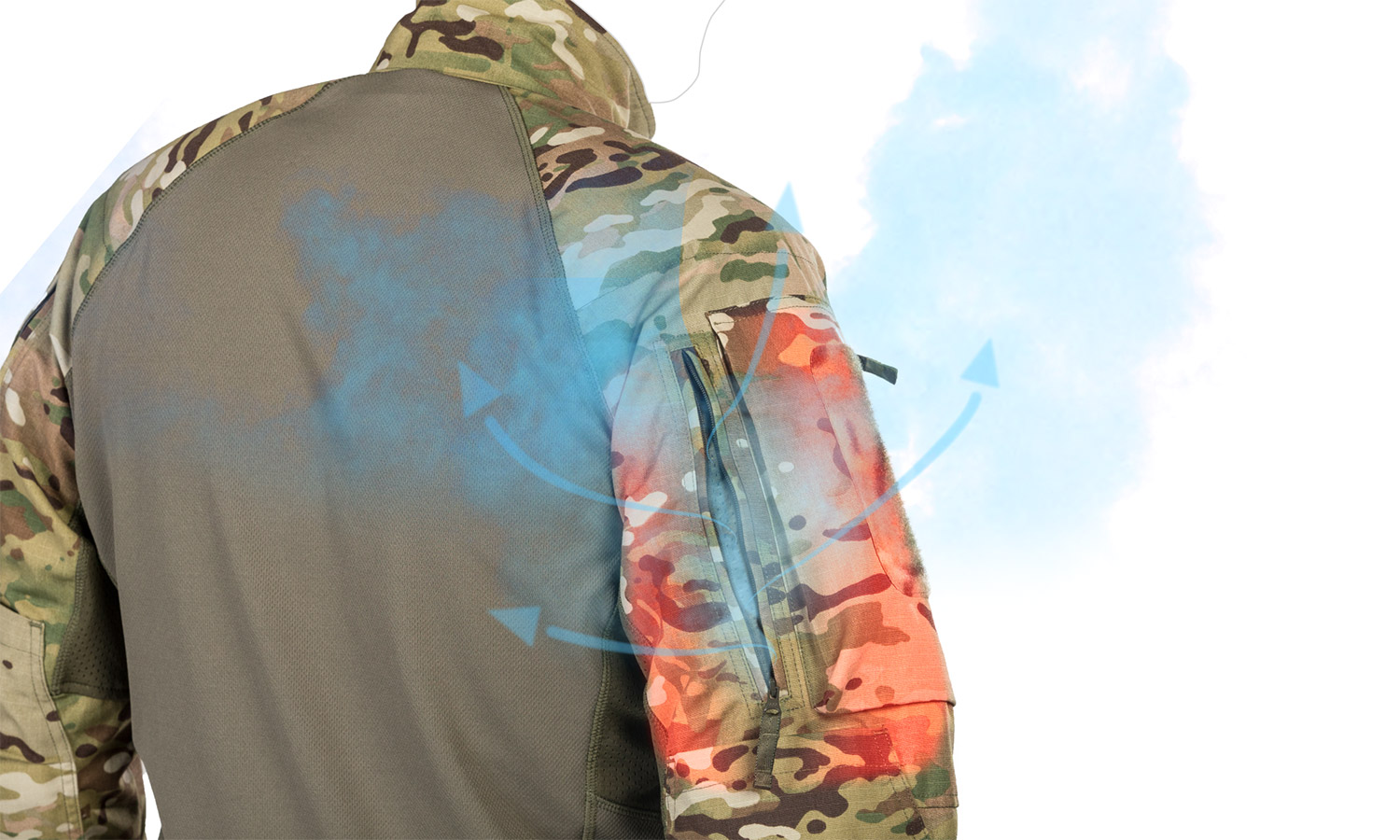 FEATURES
Extra-long front zipper

Ventilation zippers on the upper sleeve area

UF PRO® air/pac® inserts in the shoulder area

Ergonomic sleeves, easy to roll up

Abrasion-resistant and fast drying knit in the torso area

Anti-odour Merino/polyester fabric in the armpit area, reinforced with a breathable nylon mesh

Pocket configuration:Soft lined inside collar

2X large upper arm pockets with Velcro and an additional strap for easy opening

2X lower arm pockets with elastic straps inside the pocket and MOLLE on top of the pocket

Sleeve width regulation

Slide-in pockets for UF PRO Elbow Pads
WEIGHT
0,50 kg (size L)
Customer Reviews
Striker XT Gen 2 Combat Shirt

This is a very high quality shirt, with well thought out pockets and vents.
Write a Review